LABP is in the process of collecting 450 prepaid applications.
HURRY! We need 450 completed and paid application by December 31, 2022 to make the 2020 Virginia General Assembly Session.
Lake Anna is turning 50 years old this year, and the LABP is hosting monthly events to celebrate! View our Lake Anna Love Facebook page for the full slate of upcoming events with fun for everyone. We look forward to seeing you...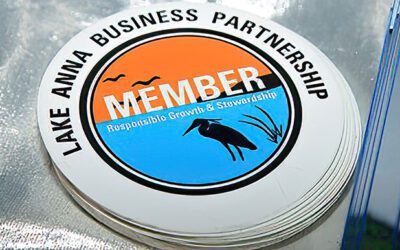 Lake Anna Business Partnership's June Business After Hours at Lake Anna Real Estate Group was a great evening catered by the Asian Cafe and the Tasty Crab Seafood & Noodle Restaurant and sponsored by Dorazio Communications, Northern Virginia Title & Escrow...